Tutorial cómo tejer calcetines con 5 agujas Kinda Magic
Tutorial cómo tejer calcetines con 5 agujas Kinda Magic Socks
Y lo mejor de tejer un calcetín…. es el momento de probártelo!!! Estamos de fiebre de calcetines, como dice mi amiga Pilar, y es que son un auténtico vicio, tan divertidos!!!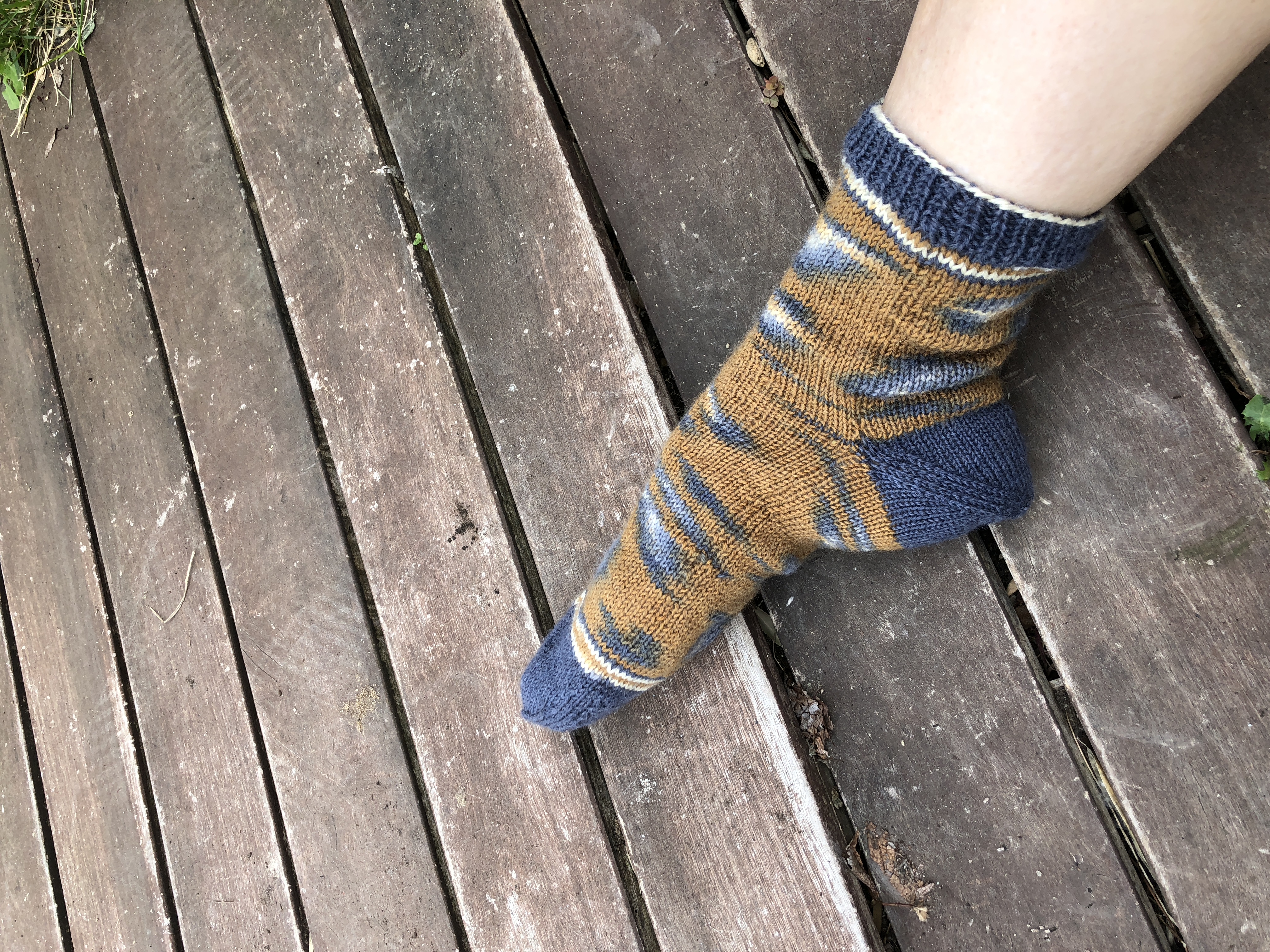 Si sabes tejer punto derecho y revés, te animo a que lo pruebes, y no podrás dejar de tejerlos.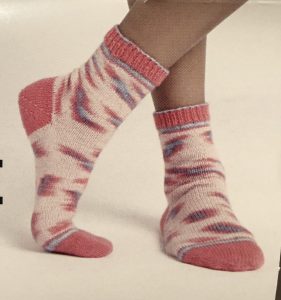 Y como os prometí, el segundo, lo voy a tejer con aquella que quiera aprender,por lo que voy a hacer videos parte por parte, u os indicaré cómo hacerlo con los videos de Wool And The Gang, que son los inventores de los calcetines más cómodos de tejer, porque el cambio de color del hilo te indicará qué tienes que hacer.
Necesitarás: agujas de doble punta de 2,5mm y tu ovillo Kinda Magic Socks
De 1 ovillo sale un par de calcetines. Y se teje en función de tu talla de zapato.
Primero, cómo montar los puntos, con el método lazo:
Segundo, montar puntos en el resto de las agujas:
Tercero, empezar a tejer:
Cuarto, tejiendo punto elástico: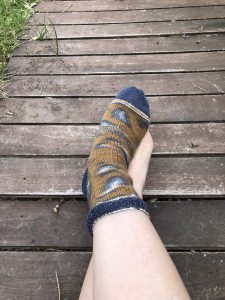 En internet tienes más videos, te dejo los de Wool and the Gang
Y nada más, si tienes dudas, me preguntas, ahora es el momento de que empieces a tejer calcetines, si te apetece, con mi ayuda.
En la siguiente entrada, cómo tejer punto del derecho, y llegamos al talón.
Continuará… y happy knitting!!!