Top Quilt My Back Porch de One Sister
Top Quilt My Back Porch de One Sister
Después de hacer los molinillos acabé el top de este precioso panel, con las instrucciones gratuitas de la diseñadora One Sister, pero algo modificado, porque no pretendía hacer el marco externo, pues queda ya muy grande para ser de pared.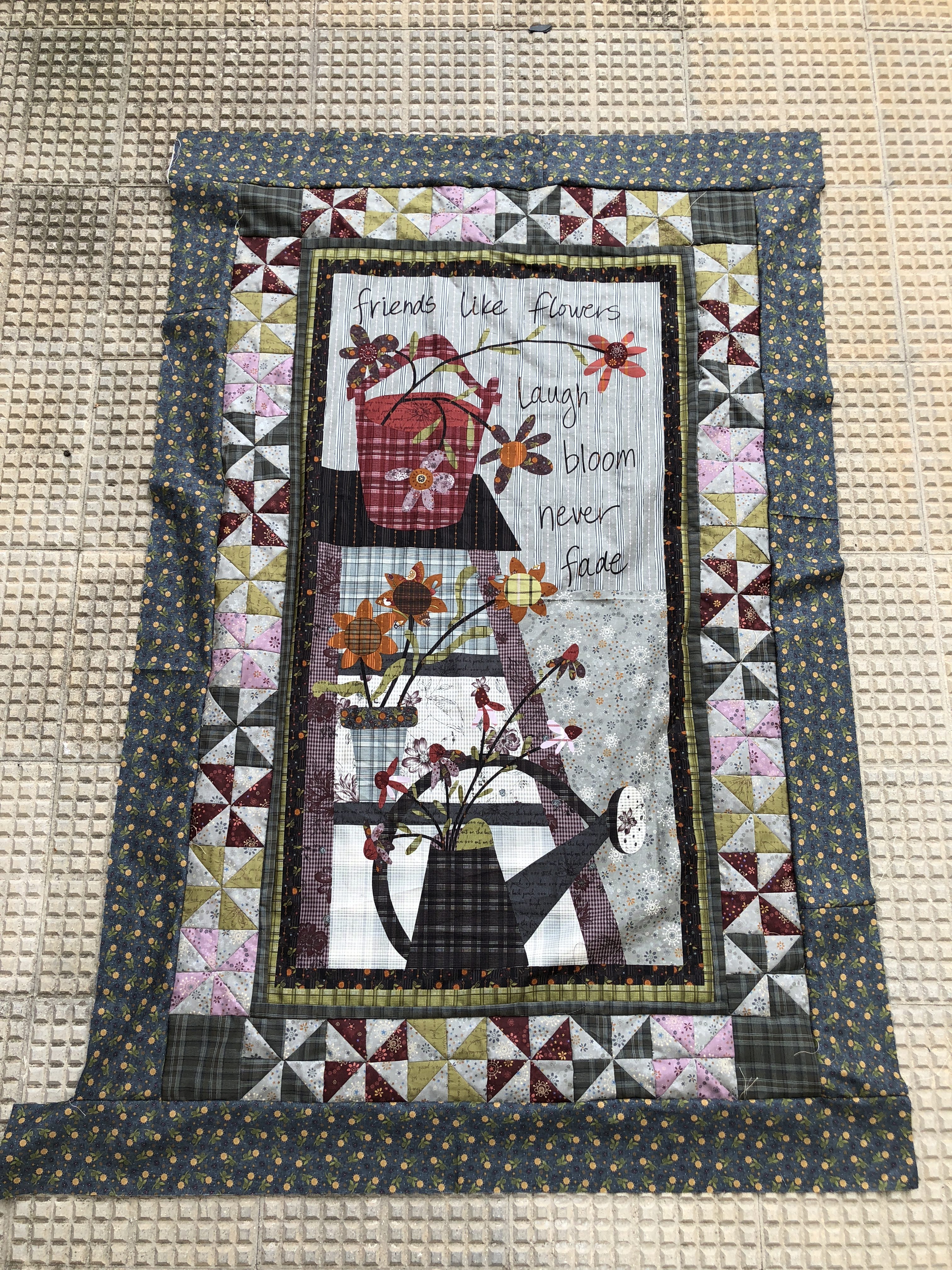 Me encanta el estilo country que tiene, y los molinillos no llevan tanto tiempo, porque al fin y al cabo, se hacen a máquina, aunque como siempre, más de lo previsto.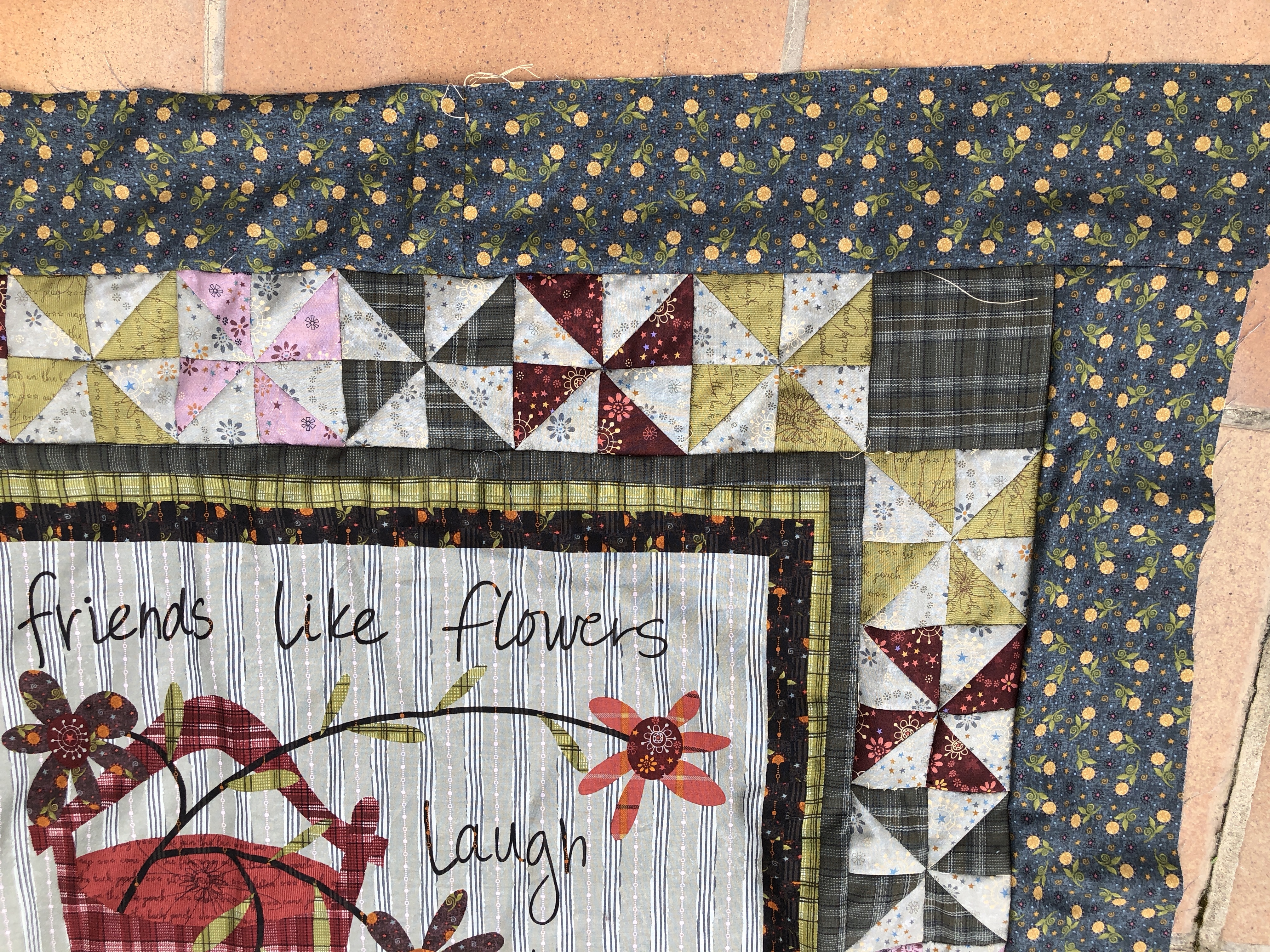 Las telas que acompañan al panel son preciosas, los colores y dibujos son ideales, y combinadas entre ellas son lo más.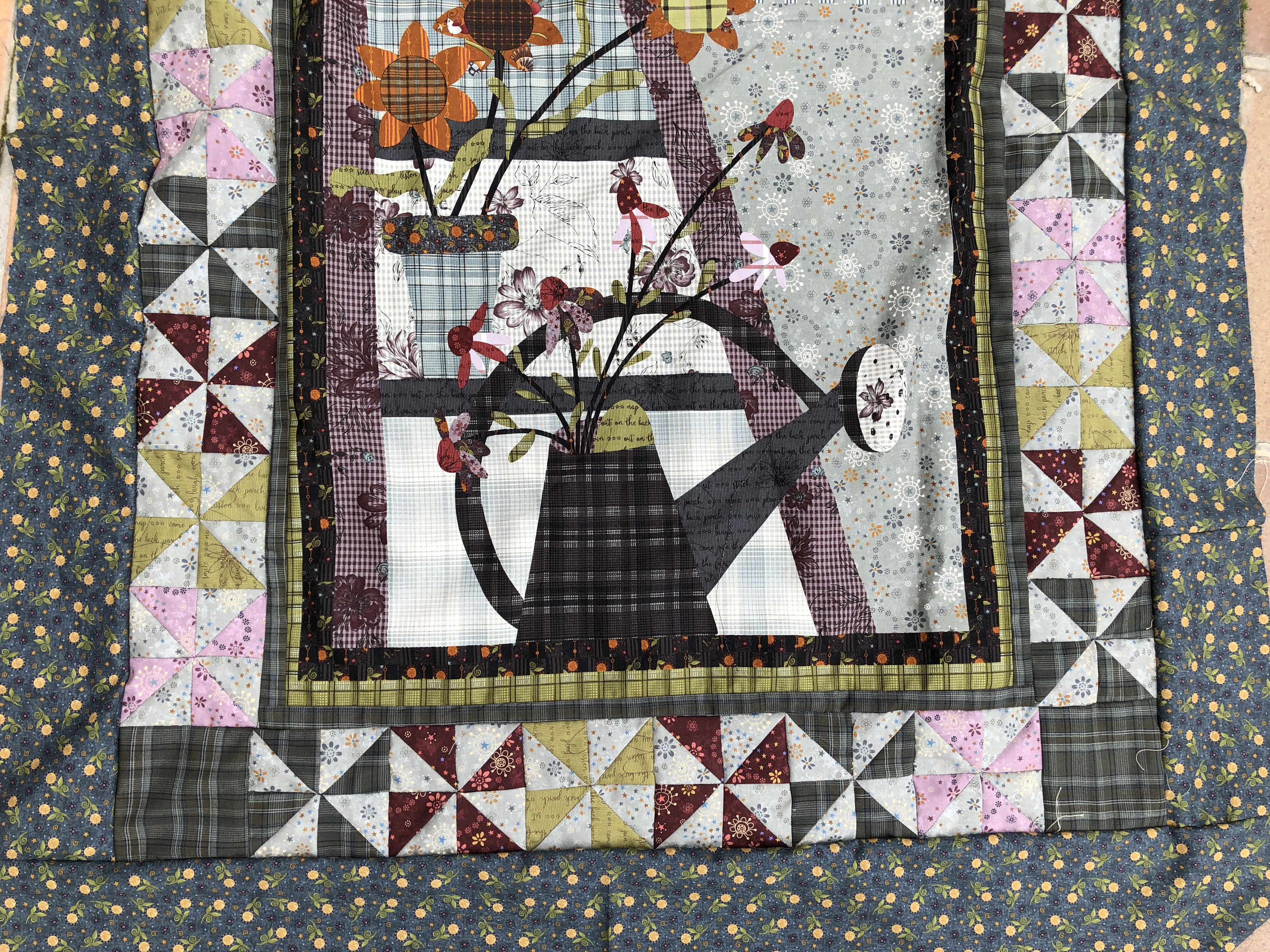 Y ahora, empezamos a acolcharlo a mano, o a máquina. ¿Qué nos proponéis? Iré subiendo ideas en el grupo de Facebook de The Wool Collection este fin de semana, y espero que las que estáis participando y las que no, también deis las vuestras, porque lo vamos a acolchar entre todas, si os parece.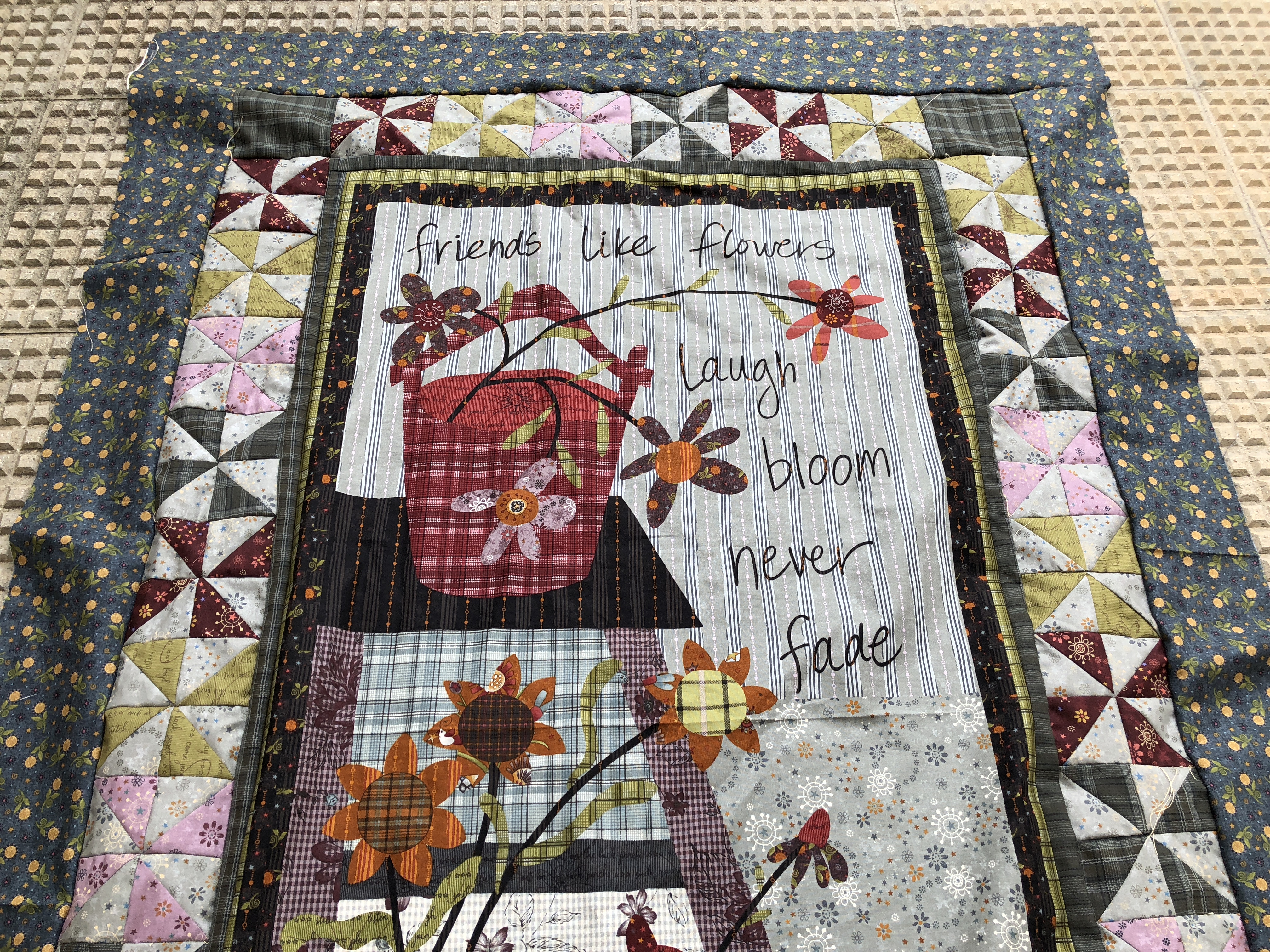 Este quilt va a mi despacho, a la pared, y lo voy a lucir todo el año y de lo lindo, porque es precioso, en cuanto lo tenga os enseño foto. Eso si, antes lo veréis en Sitges, para el disfrute de todas las que se acerquen al stand de The Wool Collection, donde os espero para conoceros y saludarnos.
Happy quilting!!!